-Image Gallery-
Here is what is probably the largest collection of Plo Koon images in one place. Enjoy!!
| | |
| --- | --- |
| Here is the Plo Koon card from the Young Jedi Collectible Card Game. Yoda is quoted at the bottom, saying, "Our own counsel we will keep on who is ready. | Here two images of Master Koon's face. The unhooded one on the left is from starwars.com and the hooded one is from another site. |

Here is an excellent picture of the entire Jedi Council. Going counter-clockwise from top left is, Plo Koon, Mace Windu, Yoda, Ki-Adi-Mundi, __, Yaddle, Even Piell, ___, Yarael Poof, ___, Adi Galla. The blanks are names I'm unsure of.
This is an image from the game "Jedi Power Battles".

This is a screenshot from Jedi Power Battles showing Master Koon using Electric Judgment in battle.
Here's a concept sketch of Plo from TheForce.Net.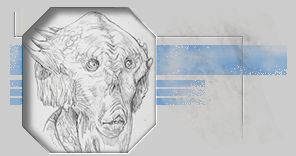 Here's another early sketch, this one from StarWars.com. Sure
looks different, doesn't it?!?
Here's two scans of cards from the Topps' Widevision card series.

I can't remember where I got this picture, but it's obviously of Plo in the Jedi Council.

| | | |
| --- | --- | --- |
| | Here's several images from comic books starring Master Koon. | |
| | |
| --- | --- |
| One more comic book image. In this frame, Master Koon is conversing with Mace Windu, I believe. | |
| | | |
| --- | --- | --- |
| | Finally, at long last I have pictures of the PLO KOON ACTION FIGURE!!! Pretty cool looking, eh? These pics were given to me by Phillip Flores. Thanks man!! | |